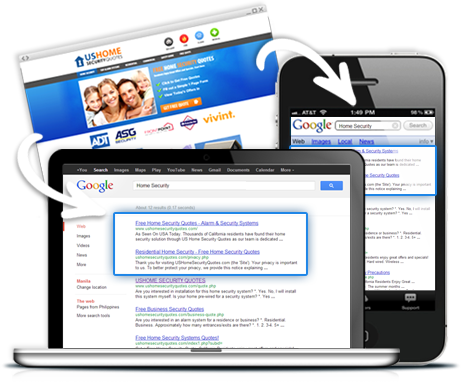 Amplify Your Search Marketing
Drive more qualified customers
Secure top search engine rankings
Increase your online marketing revenues
Created by Google and Yahoo! alums
"The SearchMarketers team is creative, thorough, not afraid to take a chance, & well connected. People you want to work with."

- Mort G., Global Head of Advertising, Nokia
Maximize your search advertising profit
Amplify your search marketing with page domination
SearchMarketers delivers search engine results page domination, amplified exposure, and drives more high quality leads increasing sales. After scaling thousands of search campaigns, we saw first hand how search reaches a point of diminishing returns. So we created SearchMarketers.com to keep your search campaign ROI moving up and to the right by grabbing a larger share of voice in desktop and mobile search.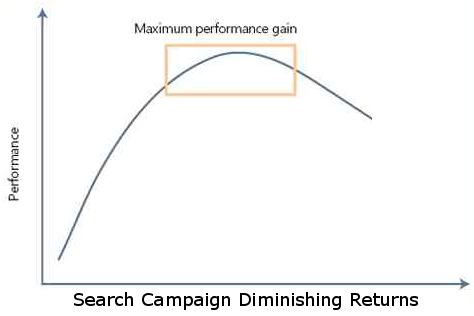 Search marketing is the top performing advertising vehicle on the web. Through geo-targeted keyword advertising, search creates a strong ROI for millions of businesses. However, a search campaign will have it's limit. Keyword expansions, account structure refinements, and keyword insertion will improve your quality score and infinitely improve your SEM (search engine marketing) campaign. However, one must continue to measure your ROI during any expanision phase of your search marketing program. As you start to expand, the opporunity to find more relevant keywords that drive the same conversion rate or cost per conversion will become more difficult. At this stage, a search campaign hits a point of diminishing returns when advertisers look to other channels to gain performance similar to the SEM channel.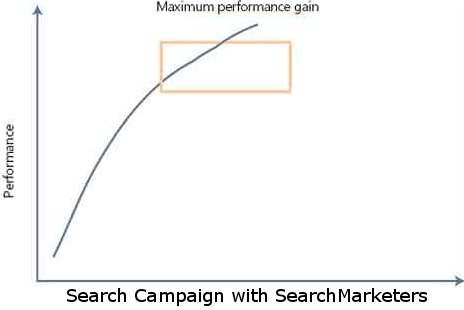 A campaign with SearchMarketers will break through your maximum performance gain in seach and help you overcome diminishing returns. Our search technology works around the clock to deliver the right message, to the right consumer at the right time... when they're searching for you! We're here to help you get started and ensure your success. Contact us, we're really nice.